Our Mission
We are addicted to bettering our clients in a way they become the"BEST VERSION"of themselves.
What our users are saying...
As a small business owner, I was struggling to keep up with the demands of managing my website and social media. Powerhouse provided me with a comprehensive digital strategy that has really made a difference.
Kapil Hudda
co-founder of Betagen info sol. Pvt. ltd.e
I recently worked with Powerhouse to develop my app. Also they fixed my broken work from a previous developer. They understand my requirements and completed my work before the deadlines. My app now has a sleek and modern design, functions flawlessly, and is fully optimised. Thanks to powerhouse
Seema
Founder of Quber's
Powerhouse provided us with a customised ERP solution that greatly improved our productivity for our garment business. Their team identified our unique needs and provided ongoing support to ensure our system runs smoothly.
Anita Bansal
Owner of Om garments
Powerhouse developed marketing games for one of my leading client. Their experts understood my requirements and provided guidance throughout the development process. I am glad that my client was able to achieve their marketing goals successfully due to these games. I am happy with their tech and marketing services.
Ranganathan
Sales head of Imediabay
What makes us a powerhouse?
When brilliant
mind

,

talent

and

heart

combines- The output is a
"Masterpiece"
A team having "One Brain" that speaks, thinks, and acts as "Advanced Technology". Powerhouse is the amalgamation of brilliance, intelligence and innovation that brings the powerful ways to resolve your business issues.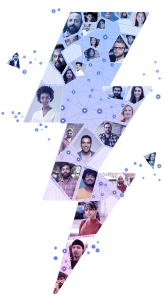 Powerpeople
"The Next Gen" have come together to advance the next era of technological advancement by designing, creating, inspiring, influencing, and developing it the way to persuade positive growth. We are a dedicated team of people believing in focused working and hence showing results with great numbers and graphs. We understand the value of time and need of change. Our team is comprises of high level; experts and consultants from top organizations and therefore shed their experience for our client's brand to accelerate on the growth path.
Our community
The true sign of true intelligence is not knowledge but it is imagination beyond "WHAT CAN BE". Powerhouse is the community of marvelous and assiduous people that implicate their decades of experience in analysing data and creating valuable outcomes. For Us - the satisfaction lies in our focused and continual efforts to imagine, think, consult, create and maintain the next generation organisations.
Our culture, our work ethics
Reimagining the future
Learning from yesterday, implementing in today and planning for future is what our powerhouse workforce believes in.
Our policies enables us to influence a culture of self growth, peace, passion, team work and learning.
The highest appreciation is not confined to words, but it means to live by them, and therefore we provide benefits such as-
Strengthening the human potential
Construct the next prospect for individuals, industries, and communities
Flexibility in working
Health insurance
Miscellaneous activities
After long years of experience, our well-defined talent hiring process results in shortlisting one of the finest in the industry.
New
technologies create
opportunities!
A good team creates success and creates history
with the next big ideas.
How we help our clients
A good team creates success and creates history with the next big ideas.
Data mining is the future - the future is NOW! Be it our mouse click or any keyboard button press, all is used to shape the business decisions and hence expedite growth. Future is data and data articulation is powerhouse.
"If not "NOW," then when?
If not "US," then Who?"
We are the POWERHOUSE